London's top coffee shops, as tipped by Guardian readers. Feed your caffeine addiction at these capital city highlights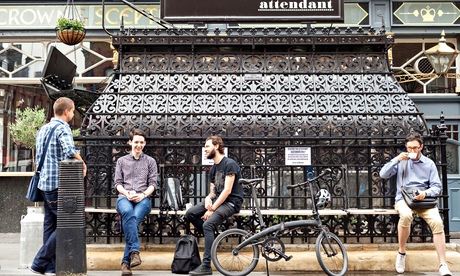 Full of beans … the Attendant, Fitzrovia, central London. 
Winning tip: The Attendant, Fitzrovia
It's not just the perfect coffee, friendly service or the constantly changing menu that keeps us coming back: it's the setting in a Victorian loo! The clever use of such a tiny space feels light, bright and welcoming despite being underground. Who would have thought having an espresso in a urinal would be such a draw?
Brill, Exmouth Market, Clerkenwell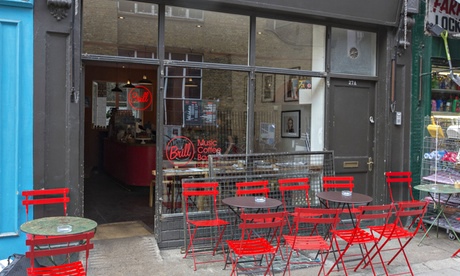 The cool, chatty staff – led by Mr Brill himself – serve incredible coffee and delicious food in an old record shop. The team make everyone, local or not, feel welcome, offer great conversation and always have a great idea or two in their back pocket.
Alchemy Coffee, Blackfriars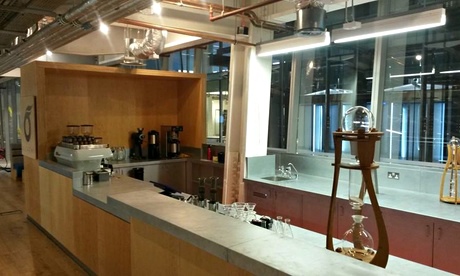 Until I tried Alchemy I thought I knew what coffee tasted like. Their passion, care and scientific approach to coffee produce something remarkable. The coffee comes in three sizes, with a choice of four beans. There is also a cold brew available.
2 LOVE Tea and Coffee House, Lambeth
The best coffee and Italian banter from the baristas at 2 LOVE. The coffee here keeps diehard caffeine lovers happy and with seating along the river, it's the perfect place to soak up one of the best views of London, across to parliament.
The Haberdashery, Crouch End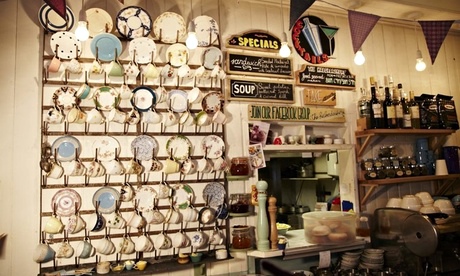 Playful tuckshop meets community coffee hub … The Haberdashery brews light-hearted nostalgia with dedication to faultless coffee. Soak into bowl-sized cappuccinos, succumb to sinfully good Italian hot chocolates or keep things punchy with fuss-free macchiatos.
The Wet Fish Café, West Hampstead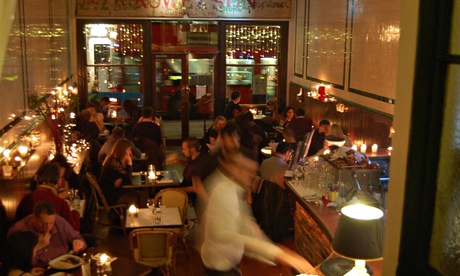 n an area spoilt for choice, the Wet Fish serves easily the best coffee. Americano just right: strong, rich but not bitter. The food is out of this world for a small cafe. I remember when the cafe was a wet fish shop and it has retained some of the original tiles.
Climpson and Sons, Hackney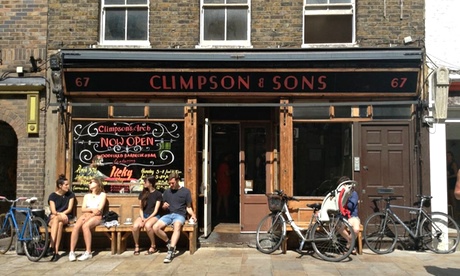 You can tell by the queues snaking out of the door just how good the coffee is. Broadway Market has yet to get another cafe to match these guys, who roast their own espresso blends and a range of single origin beans – grab one and head to London Fields on a sunny day. Decaf and soy are both available, as are a large selection of pastries, plus avocado on toast and bowls of granola.
Violet Cakes, Hackney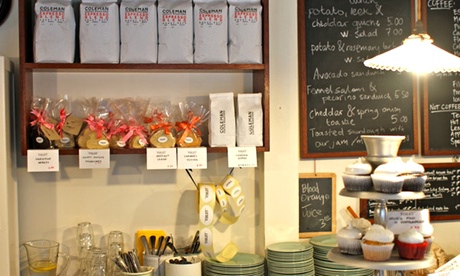 The minute you walk through the door you're greeted with the most comforting smell of home-baking to accompany the delicious coffees. The cafe is cute and cosy with a open-plan kitchen where all of the baking takes place in full view. I love everything about Violet, from its butterscotch blondie and flat white combo to the colour of its crockery and front door.
Arlo and Moe, Crofton Park, Brockley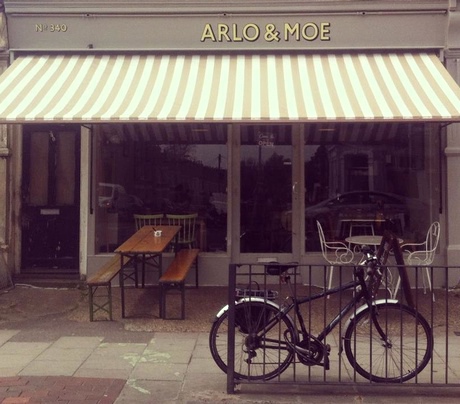 The freshly ground beans from  Dark Fluid and the magic touch of Jamie and Jules combine to make very special and moreish coffee: never bitter, never burned, never bland. The cafe has a homely vintage feel but there's a refreshing lack of hipsters – it's mainly clued-up locals who love the friendly service and fresh, homemade food.
Lerryn's, Peckham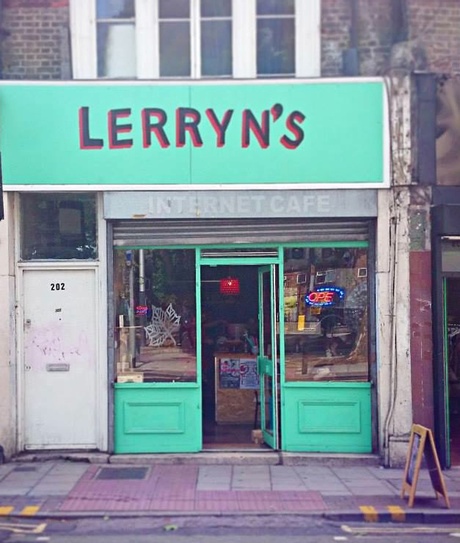 Lerryn's is a new enterprise and she is a young woman who makes you feel comfortable, makes a mean Americano and offers interesting tweaks to standard snacks, such as sourdough croissants, and bacon sandwiches with sweet chilli sauce. All yum.