Do you enjoy singing? Would you like to improve your English while understanding the meaning of your favorite songs?? Then try Lyrics training!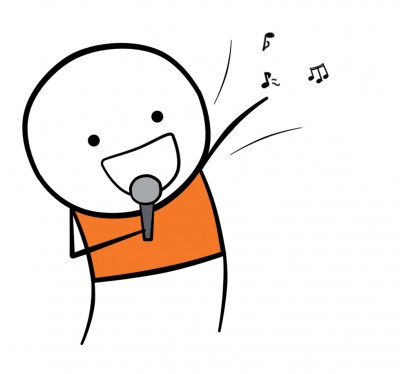 In this website you will find hundreds of songs of all kinds of music -from pop to jazz, reggae, rock, punk, and even heavy- and from different times-from the latest hits until the music from the sixties-.
Each song is accompanied by its video and lyrics.
Besides, you can exercise your comprehension skills by writing the lyrics down. There are different levels for this game depending on your experience, so please do not panic! You will only have to fill in some gaps in the beginner level, but almost all of them in the highest one.
Unfortunately, songs are not separated according to the level they should be assigned to (regarding their linguistic contents) and you may find some lyrics too difficult to understand. What can be chosen is the kind of music so it will be easy for you to find appealing music.
What are you waiting for!? Go karaoke singing!